Michael Mortlock | General and Managing Partner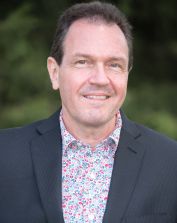 Michael Mortlock is an experienced executive and entrepreneur with 30 years of executive experience in finance, technology, facilities management, hospitality, and customer service management. He has developed and implemented several new "businesses within the businesses" for large hospitality companies, as well as owning and operating a regional auto paint supplier. Michael is a co-founder and managing partner of Cantilever Business Partners, an entrepreneurial agency providing strategic and executive services to early-stage companies. He is also General Partner of the Cantilever Fund and leads all back office, finance, and accounting activities. Michael studied Chemical Engineering at Michigan State University and earned an MBA from The University of Phoenix.
Michael has an MBA from the University of Phoenix, and a BA from MSU, with extensive work in mathematics, chemistry, and engineering.