Mark Sellers | Title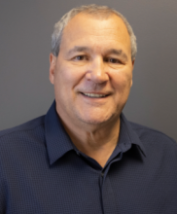 Mark G. Sellers has been a leader and visionary in the plastics manufacturing industry since he started his own company, "Moldmakers Incorporated," in 1982. The company began as a small handful of toolmakers in a garage shop and evolved into a world class provider of injection molds, tight-tolerance plastic components and specialty equipment. When Mark sold the company, now called "MGS Mfg. Group," to private equity in 2016, it enjoyed annual sales of more than $200M with facilities in the United States, Mexico, and Ireland.
Mark established Alligator Holdings, LLC in 2018, as a growing group of companies focused on bringing innovational products and technologies to market through advanced engineering, manufacturing and quality processes. Mark remains connected to his passions, serving as chairman of the board.
Mark served as a board member and in leadership positions for over 15 years for the SPE (Society of Plastics Engineers). He had roles including chairman, vice-chairman, treasurer and secretary for both the international association and at the regional level for the Milwaukee Chapter. For nine years, Mark served as board director of Commerce State Bank. He served his State of Wisconsin Tool and Die Apprenticeship at Plastronics Inc., Milwaukee, and completed his educational studies at MATC (Milwaukee Area Technical College).