John Stinson | Business Dev Advisor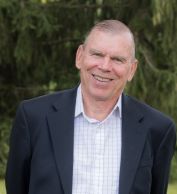 John Stinson
In 2004 Mr. Stinson founded Clear Image Devices, LLC, a highly successful medical device manufacturing company. Building and selling several lines of patient positioning devices for medical imaging, Mr. Stinson built a worldwide distribution network of more than 80 dealers and distributors. Mr. Stinson sold the business in 2017 and now works part time as a business consultant.
Prior to this, Mr. Stinson was Senior Vice President & Chief Technical Officer of Media Station, a leading manufacturer of computer games and media distribution technologies. Mr. Stinson has 25 years of experience in building teams to design and develop software products. As CTO, John led the engineering team that developed Media Station's set of proprietary authoring and playback tools, including the CD-ROM Game industry's first high-performance cross-platform playback engine.
In the role of Executive Producer, Mr. Stinson defined Media Station's overall title development process. This process, combined with the company's proprietary technologies, has resulted in the creation of more than 100 titles in 14 different languages.
Mr. Stinson joined Media Station from Compuware, where he managed the design of more than 20 software products. He also served as Manager of Product Development for KnowledgeWare, the nation's leading CASE tools company. Prior to that, he was Vice President of Product Development at Holland Systems.
Mr. Stinson holds both a Masters and Bachelors degree in engineering from the University of Michigan.